BVSc, BSc (Vet) (Hons), MANZCVSc
Principal Veterinarian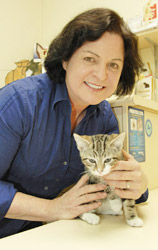 A University of Sydney graduate of Veterinary Science (1976) with a research year in Clinical Pathology (1975), Ruth initially worked in small animal practice in Perth, then four years as a clinician in Small Animal Medicine at Perth's Murdoch University Veterinary School. In 1981 Ruth was admitted to the Australian College of Veterinary Scientists following an examination in Feline Medicine. Returning to the Blayney district in 1982, she worked for ABC radio 2CR as a broadcaster (1982-1988) and raising Julia and Robert. In 1988 she joined Howard in the venture of building up the Blayney Veterinary Hospital. Ruth's veterinary interests are broad and but she particularly enjoys the investigations into disease processes of cats and dogs, skin conditions of all species and behaviour of companion animals. Having been in a teaching position in Perth, Ruth enjoys having final year veterinary students from veterinary schools across Australia join the practice to see the challenges and the rewards of rural practice. Enjoying country living and veterinary practice it was an enormous pleasure to receive the University of Sydney award for the top rural teaching veterinary hospital in 2008. Apart from full time clinical practice Ruth has held local and state positions within the Australian Veterinary Association and over 16 years on the Veterinary Practitioners Board of NSW (6 as President) and 6 years on the Australian Veterinary Boards Council (2 as Deputy Chair). Representing rural veterinary practitioners at State and National level is a passion.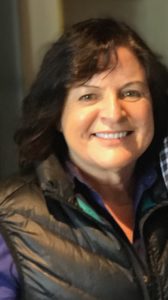 ---